World-class Craftsmanship
Our winemakers are proud to lead the way in a young and vibrant wine industry where innovation and unique varieties are permitted and embraced.
Our passion for wine and our Atlantic Canadian roots are the heart of our commitment to excellence and innovation. Each of our award-winning wineries: Gaspereau Vineyards, Mercator Vineyards and Jost Vineyards—Nova Scotia's largest winery—finds distinction through the expertise of our winemakers who celebrate our unique coastal terroir and embrace the wide range and nuances of our local resources.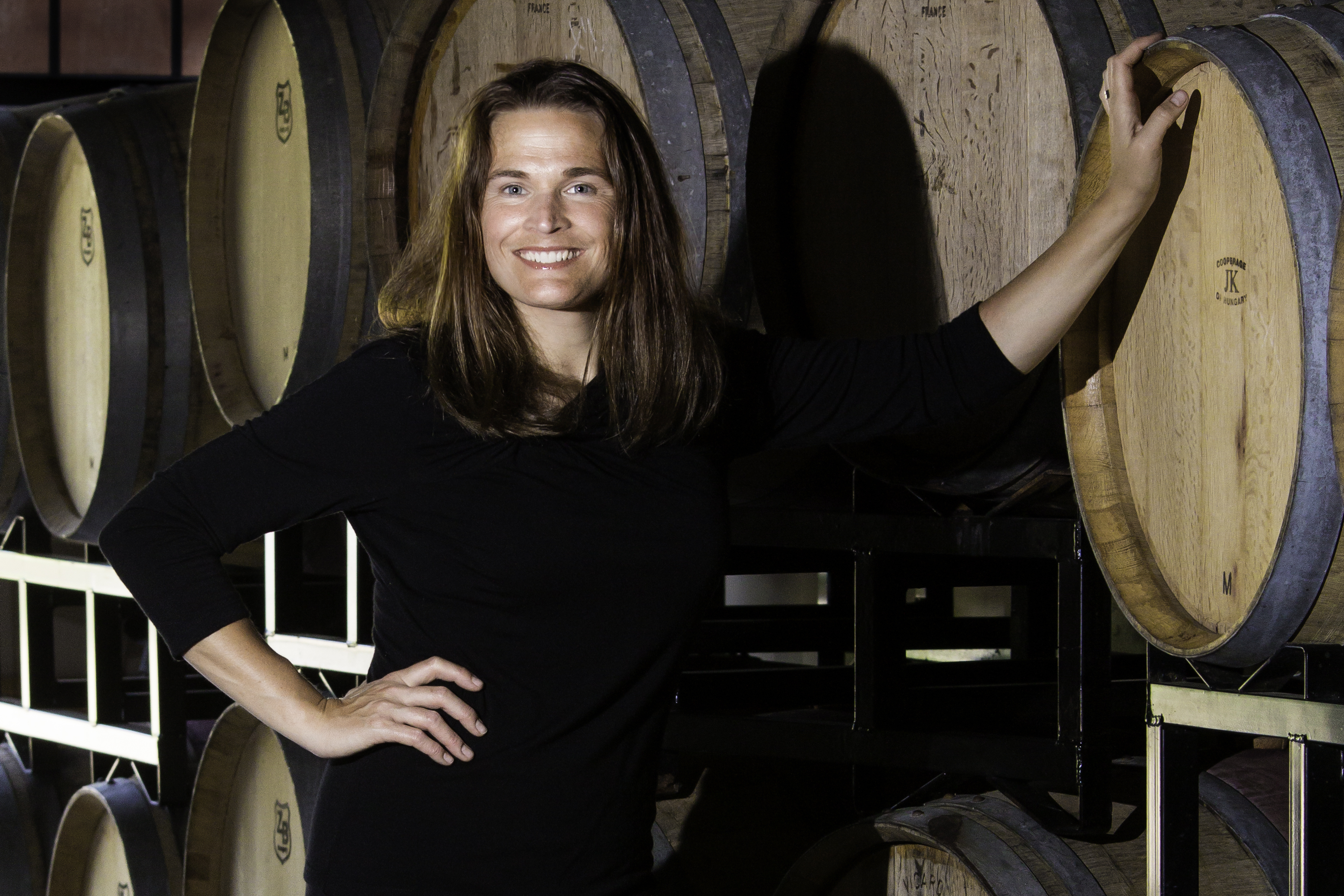 Gina Haverstock
Nova Scotia-born Gina Haverstock started her wine-making career at Gaspereau Vineyards in 2006.
She continues to make wine at Gaspereau but as of 2018, has also taken on the role as head wine maker for Devonian Coast Wineries, overseeing winemaking for Jost, Gaspereau and Mercator Vineyards.
Leading the winemaking team at Jost Vineyards has made Gina's career come full circle - she was first introduced to wine, working a summer retail job at Jost Vineyards in 2000. It was this job that changed her life plan. Soon after, she became a Sommelier and, realizing that winemaking was her true passion, she enrolled at Brock University's Cool Climate Oenology and Viticulture Institute. Her dream was to come back to Nova Scotia to make wine in her home province. After graduating from Brock and gaining work experience in wineries in Germany, Austria, France, and New Zealand, she took the position as winemaker at Gaspereau Vineyards. Now, over 15 harvests and numerous accolades later, Gina is back to where she started – working at Jost Vineyards. Gina is proud of the Nova Scotia wine industry and is excited by what lies ahead.
Dave Beardsall
Dave Beardsall has been making wine at Jost Vineyards for almost 30 years.
Jost Vineyards is the longest continuously operating winey in Nova Scotia. Dave Beardsall has been the winemaker at the winery since 1991 and, as such, is one of the longest working winemakers at any one winery in the province. After almost 30 years in the industry, Dave is a wealth of knowledge and has played a huge role in growing Jost Vineyards from a small farm winery to the largest winery in the province. As winemaker at Jost Vineyards, he is responsible for the entire wine cellar and all the wine produced in it. Dave is detailed-oriented and, together with his team in the wine cellar, makes a wide range of wines from cool, crisp whites through oak-aged reds to luscious dessert wines.