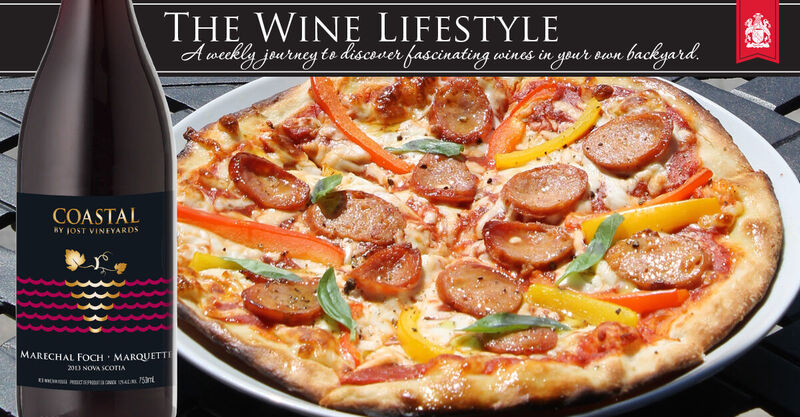 Published: Thursday, July 28, 2016
Rich ruby red in color, the Coastal Red by Jost Vineyards possesses flavours of raspberry, menthol, and decadent chocolate-coated black cherries. A blend of the familiar local varietal Marechal Foch and the lesser-known Marquette red grapes presents the purity of fruit with ease. With no bumps along this tasting ride, this silky-smooth wine is sure to fit the bill any day of the week.
One of the best things about the diversity of wines available on the market today is that it allows us to find different wines for varying circumstances. Everybody needs a special occasion bubbly in their repertoire, as well as a crisp white wine for a sunny hot day. We also need that bottle of red wine that we can crack open when a friend or neighbour pops in to say hello and feel confident it is both ready to drink and can be served with or without food. A wine to turn to when we don't have the time or energy to make supper, so grab a pizza on the way home. Or a red wine to sip on as we watch Netflix after a long day of work. These are the times to insert Coastal Red.
Designed to be a companion wine to all of the above scenarios, Coastal Red creates a great background without fighting to steal the show. With charm stemming from its easygoing personality, gentle structure and abundance of ripe fruits, this wine pairs with a dish that is just as simply delicious—Chef Maggie's Devonian Coast pizza. Try it this Natal Day weekend at Jost Vineyard's Seagrape Café. Cheers!